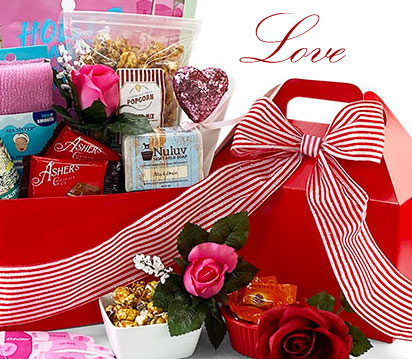 Say it with a romantic Valentine's Day gift basket!
Want to express your love but find yourself all tongue-tied? Convey an unforgettable love, friendship, and appreciation message with the sweetest, most romantic gift basket this Valentine's Day.
Adorable Valentine's Day Gift Baskets have the perfect Valentine's gifts for your girlfriend, wife, boyfriend, husband, secret lover, or significant other.
Valentine's Day is the perfect time of year to show that person in your life how much you care. Our Valentine's Day gifts are available in many sizes to fit any budget, and shipping is free.
Our Buy Now-Ship Later feature allows you to place your order early and select a date you would like your gift shipped. Shop Now!